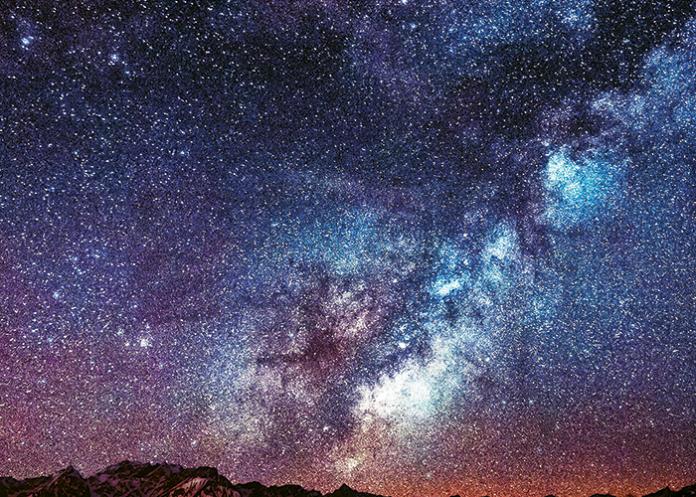 17 May

Heart of Darkness: Idaho's New Dark-Sky Reserve – Creative Commons Photo

Steve Botti moved to Idaho's Sawtooth Valley in 2007 and, having spent nearly two decades in Boise, noticed something unusual about his new home: He could see stars―lots and lots of stars. "I'd walk outside and see this spectacularly brilliant night sky and the Milky Way," he says. He recognized how special it was and worth preserving.

Now the mayor of Stanley, Idaho, Botti has spent the past four years fighting to protect the night sky from light pollution, defined loosely as light that cuts into the darkness of a region's night skies―and his work paid off in December 2017. That's when the International Dark Sky Association (IDA) designated a 1,400-square-mile swath of land as the Central Idaho Dark Sky Reserve. It's the first such designation in the U.S. and only one of 12 in the world. (The IDA also gave the reserve "Gold Tier" status, indicating the place is about as dark as possible, perfect for viewing the night sky.)

In all, the newly-created reserve protects some of Idaho's most pristine, yet popular destinations―including Ketchum, Sun Valley and the Sawtooth National Recreation Area―from light pollution. The region has long been known for outstanding recreation―hiking, camping, fishing, skiing, mountain biking and whitewater rafting are just some of its outdoor attractions―and Botti hopes that travelers add "stargazing" to that extensive list.

Wherever you go, you're never far from some of the country's darkest skies and brightest stars. "You don't even have to get off the highway to see how dark it is or to see the Milky Way," Botti says. State highways 75 and 21 cut through the Sawtooth Valley, and the surrounding mountain ranges block excess light. "All you have to do is pull offthe side ofthe road at night, and there it is. You don't even have to hike up into the mountains to see it."

But if you'd rather get off the beaten (or paved) path, you have plenty of opportunities for doing so.

Botti is particularly fond of stargazing at Pioneer Park, which sits on a hill above Stanley (and the town's marginal light pollution). From the park, Botti says stargazers can take in panoramic views of the Sawtooth Mountain Range―and see the Milky Way spanning the valley below.

For adventures farther afield, Botti recommends camping at Redfish Lake, which sits more than a mile above sea level. The U.S. Forest Service maintains three campgrounds in the area, and Redfish Lake Lodge rents cabins, suites, motel rooms and lodge rooms near the banks of the crystal-clear alpine lake (redfishlake.com).

As the summer unfolds, Botti expects the region to host lectures on history, astronomy, nocturnal ecology and the importance of dark night skies to Native Americans. Visitors can learn more about upcoming events at visitsunvalley.com and ketchumidaho.org.